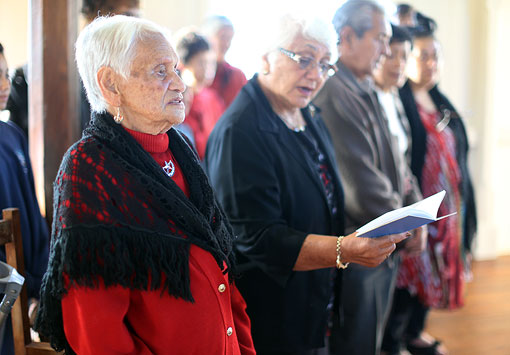 Governance and meetings
Board of Trustees
The governing body for Otamatea Marae and Kakaraea are the Otamatea Marae Board of Trustees. There are 14 trustees to represent the families of Otamatea Marae. Trustees are chosen by their own whānau. Trustees are expected to attend all trustee hui and are responsible for keeping their whānau informed on Marae matters.
The Board of Trustees has three elected officers who chair meetings and manage internal and external relationships, keep financial records and prepare books for audit, send pānui, record trustee decisions and attend to correspondence.
Current officers for the Otamatea Marae Board of Trustees are:
Chair – vacant
Kim Phillips – Treasurer & Interim Chair
Hazel Kaio – Secretary
Elections of officers takes place every three years.
Financial accounts are audited each year. The Board of Trustees hold an annual general meeting (AGM) which takes place around October/November each year.  The audited financial accounts are tabled at the AGM.
Whānau are welcome to attend Trustee meetings and the AGM.
Marae management
Trustees have delegated day-to-day responsibility for the management of the Marae to individual portfolios.  Portfolio members undertake various tasks such as the day-today running of the Marae and maintaining Kakaraea and the urupā.  Members also undertake projects such as fund-raising events, grant funding and Marae redevelopment projects.
Portfolios hold meetings as required and have limited financial delegations.  Spending of Marae funds is not permitted without prior approval of the Chair or Treasurer.  Each portfolio lead reports at Special Meetings of Trustees.
Current portfolios are:
Economic and Marae development
Environmental
Finance and funding
Health and safety
Marae operations
Taumata kaunihera
Our kaumatua and kuia sit on the Taumata. The Taumata discuss and decide matters relating to tikanga and kawa for Otamatea Marae and other matters of cultural significance across the wider hapū and iwi.
The Taumata also has responsibility for Kakaraea church and the urupā. Marae portfolios provide support as required such as tidying the urupā and funding.
Matua John Marsden chairs the Taumata.