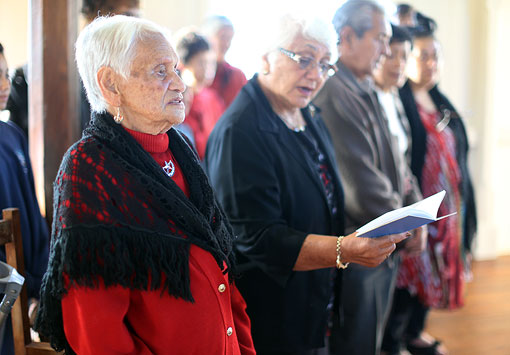 Governance and meetings
Governing body
The governing body for Otamatea Marae and Kakaraea are the Otamatea Marae Trustees.
Each Trustee is chosen by their whānau and are responsible for keeping them  informed on important Marae matters.
There are 16 Trustees and current officers for the Otamatea Marae Board of Trustees are:
Russell Kemp – Chair
Kim Phillips – Treasurer
Hazel Kaio – Secretary
Trustees are required to hold an annual general meeting which they must attend.
Marae management
The Trustees have delegated day-to-day responsibility for the management of the Marae to the Otamatea Management Committee.
Committee members undertake various tasks such as the day-today running of the Marae and maintaining Kakaraea and the urupā.  Members also undertake projects such as fund-raising events.
The committee has three elected officers whose job is to chair meetings, take minutes and keep financial records.  Financial accounts are audited each year.
Current committee officers are:
Reno Skipper – Chair
Moana Phillips – Treasurer
Ani Tamaki – Secretary
Committee officers are accountable to the Trustees.
The committee meets bi-monthly.  Member working groups meet as required.