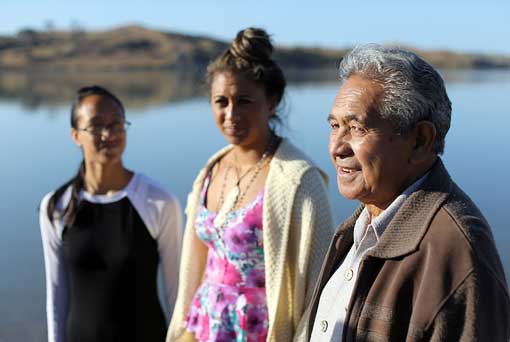 Our goals & aspirations
The strategic goals of Otamatea Marae Trustees are to provide for the needs of our people through:
Social, educational and economic programmes
Supporting and growing our people is important to the future of our Marae, hapū and  iwi.
We work mainly with Te Uri o Hau, our hapū organisation on our social and economic needs. To help improve educational outcomes for our tamariki and rangatahi we work with local schools; Maungaturoto Primary, Kaiwaka Primary and Otamatea High School.
Maintaining and improving our facilities
Operating costs such as power, gas, telephone and waste and administration costs such as insurance and accountancy fees must be met before we can make large-scale improvements to facilities.
We rely heavily on koha and Marae hire fees to cover running costs but this income is not guaranteed. Raffles contribute small amounts and are mostly supported by whānau able to attend meetings.  We hope our presence online will help distant whānau learn more about our plans, projects and needs.
Recent maintenance projects have included repainting the outside of the Marae and replacing of spouting. Many other maintenance projects are planned in the coming year.
Restoration of Kakaraea Church took place over 2006-2011 funded by ASB Community Trust and NZ Lottery Grants Board. Renovating the Marae will take place in coming years.  Visit our Give a Little cause page and help us raise funds towards our redevelopment project.
Preserving our customs
Tikanga and kawa are the customs and guiding principles handed down by our tupuna. This knowledge is specific to Otamatea Marae.
Our kaumatua and kuia are responsible for the integrity of tikanga and kawa.  This knowledge is passed to younger generations so that the mana of Otamatea is maintained.
Guarding and protecting our ancestral harbour
The people of Otamatea Marae and Te Uri o Hau are kaitiaki for the northern Kaipara Harbour which includes the Otamatea River. We work with Te Uri o Hau to promote, guard and support its spiritual and physical health.
Planning for the future
Each year we develop a plan which outlines our goals and targets for the year. Our progress towards our strategic goals are measured by our annual plan.
Having enough funds to cover our day-to-day needs is our first priority. Maintaining the facilities including lawn mowing, painting, buying linen and equipment is also vital.  Meeting all these basic needs means we can provide a safe, healthy and working Marae for our people and our manuhiri.  Funding for our basic needs is through raffles and events. Some grants are available for maintenance and repair projects.
For larger projects that support our people  into the future we must look to government and charitable grants to fund most of the costs but we must also contribute towards the capital cost.
Recent projects include:
restoring Kakaraea (2006-2011 )
painting the outside of the wharenui (2013)
replacing the spouting around the wharenui (2013)
Future large projects include:
preparing a feasibility study and project plan for redevelopment of the wharenui, wharekai and ablution block
redevelopment of the wharenui, wharekai and ablution block
restoring headstones of our tupuna and other taonga
Planning for these projects are in the early stages as substantial capital is required to properly fund them.   Watch out for further details and updates on our Facebook and  Give a Little pages.  Find out how you can help us achieve our goals and aspirations.